Good Samaritan Clinic receives Gold Rating from the NAFC Quality Standards Program
FOR IMMEDIATE RELEASE
The Good Samaritan Clinic has earned a 2021 Gold Rating from the NAFC Quality Standards Program! The mission of the National Association of Free and Charitable Clinics is to ensure the medically underserved have access to affordable health care. The NAFC and our members are dedicated to ensuring that our patients receive quality health care. Therefore, to quantify and qualify the care provided at the Free and Charitable Clinic network, the NAFC formalized a set of Quality Standards for member organizations.
Immediate past Board Chair Tim Hearn, Fort Smith EMS, comments on receiving award, "We've been a member of this group since the Clinic started and this is our first time to receive this award, and it being the highest rating of "Gold" is quite an honor for our Clinic. Executive Director Patti Kimbrough and her crew have worked tirelessly to not only become financially stable, but also improve the care to our community. They continue to thrive beyond expectations and receiving this award is a true testament to their work and committment."
We want to showcase the quality of the care we provide …and we need your help! Please share this post as well as the "seal" you see on this page to your social media platforms — Be A Good Sam!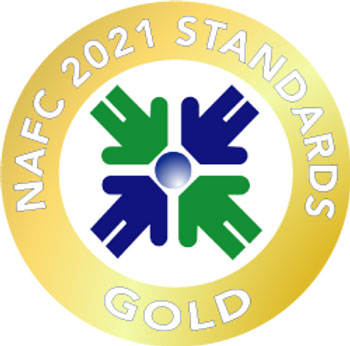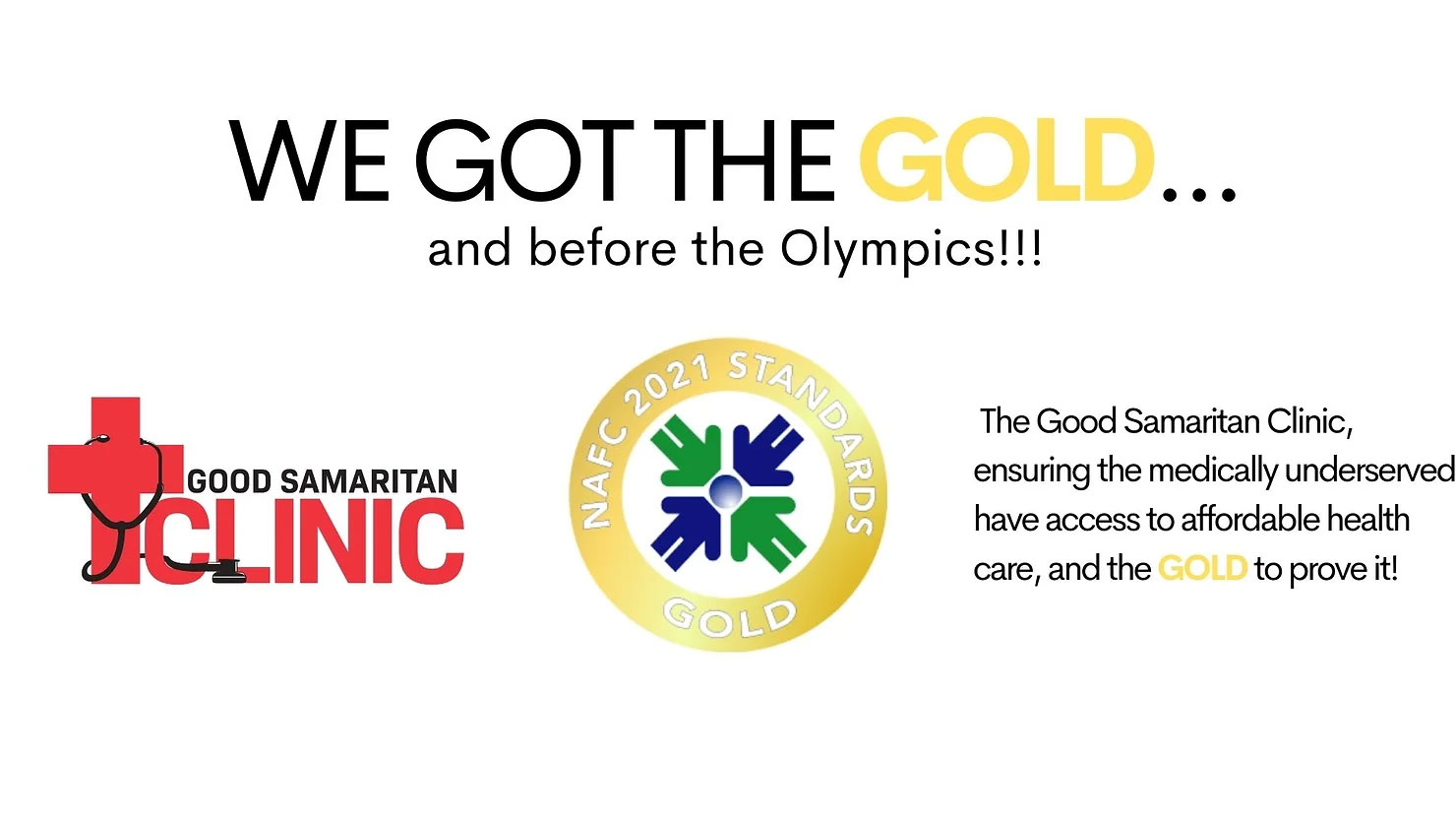 The Good Samaritan Clinic is a community-based, locally governed and volunteer supported IRS 501(c)(3) not-for-profit organization dedicated to serving people without health insurance or who otherwise cannot afford continuity of care. The clinic is located at 615 North B Street, in Fort Smith, AR.